My grandmother died when my mom was 49 years old.  Having lost her dad when she was just a child, this now meant that she and her siblings were parentless.  I remember one of the first things my mom said to me, after losing her own mother, was "I'm an orphan now".
In my mind, this term didn't feel quite right.  Honestly, it felt a little dramatic. The word orphan conjured up images from movies like "Annie" or "Oliver Twist", of kids in tattered clothes with no food to eat. Not grown adults, even if they had lost both parents.
But when my mom died two and a half years after my father, one of my own first thoughts was "Now I'm an orphan also, at the age of 45″.
I've written before about how life can sometimes feel divided into a before and after.  Learning I had cancer, at 42, certainly was a big one for me.  I never expected the next line to come just nine weeks later with the sudden and unexpected death of my father. I didn't imagine life could be that cruel. That one family could take so many hits.
Losing my dad was heartbreaking. I was reeling from a cancer diagnosis, so to have to endure this loss, explain it to our kids and help my mother deal with the heartbreak was a lot to handle.
But we survived it.  We had my health to concentrate on, which I think made it easier in some ways.  I convinced myself that my dad was taken so he could watch out for me.  And he was a pretty persistent guy so I figured he would keep pestering God to make sure I stayed healthy until he had no choice at all to make it so.
I believed the nudging had worked because, after months and months of my test results yo-yoing, I finally got back my zero – and it stuck.  Each month I would call and text my loved ones to share the good news. And my mother would cry EVERY. SINGLE. TIME.
But as happy as she was about my continually-improving health, my mom was never the same after that day.  Despite her happiness about my remission and her love for her family, she was never able to move past her grief.
Less than three years after I received the phone call that my dad was gone, another call came that changed me forever. Another line for me; another before and after.  The day I lost my mom.  The day I became an orphan also.
Initially we didn't know what had happened.  Because she hadn't been in the best of health, theories ran through our heads for those next 24 hours. However, when a doctor told us it was her heart, it all made sense.  Of course, it was her heart….it had been broken since the day my dad left….and finally it had simply given out.
In the days before her death, our youngest daughter had begun to ask a lot of questions about my health and to feel anxious when she and I were apart.  That very day, I had bought her a book I thought might help her with her fears.
After the fog lifted I realized I still had the book and I really hoped it would be just what she needed to help her process yet another loss. I hadn't really read the words while I was at the store, merely looking at the title and thinking it would be a good book for a seven-year-old.
But as I lay in bed with her that night, I realized just how fitting it was. The title is "Wherever You Are, My Love Will Find You".  It's a short book and it goes like this…
 I wanted you more than you will ever know; so, I sent love to follow you wherever you go
It's high as you wish it. It's quick as an elf. You'll never outgrow it; it stretches itself.
So climb any mountain, climb up to the sky! My love will find you, my love can fly!
Make a big splash! Go out on a limb! My love will find you. My love can swim!
It never gets lost, never fades, never ends… If you're working or playing or sitting with friends.
You can dance 'til you're dizzy; paint 'til you're blue. There's no place, not one that my love won't find you.
And if someday you're lonely or someday you're sad.  Or you strike out at baseball or think you've been bad.
Just lift up your face, feel the wind in your hair. That's me, my sweet baby, my love is right there.
In the green of the grass, in the smell of the seas. In the clouds floating by, at the top of a tree.
In the sound crickets make at end of the day. "You are loved, you are loved, you are loved" they all say.
My love is so high and so wide and so deep, it's always right here, even when you're asleep.
So, hold your head high and don't be afraid; to march to the front of your own parade.
If you're still my small babe or you're all the way grown, my promise to you is you're never alone.
You are my angel, my darling, my star…and my love will find you, wherever you are.
As difficult as it was to lose my dad, I was completely gutted by the loss of my mom.  Even though my dad was gone, I had still had another parent there to take care of, to care of me.
Everything has changed – the makeup of our family, each holiday and its traditions, my everyday life.  Whether you have lost a parent a year ago or twenty years ago, I have to believe the pain is always this deep, the grief always this raw. Today, one year after that fateful call, it almost feels worse, more unimaginable. A nightmare that I will never wake up from.
There are so many times I still pick up the phone to call her, to tell her a funny story about the kids or just to help keep me company on a long car ride.  And I feel sucker-punched each and every single time, as if it's hitting me for the first time that this is my reality.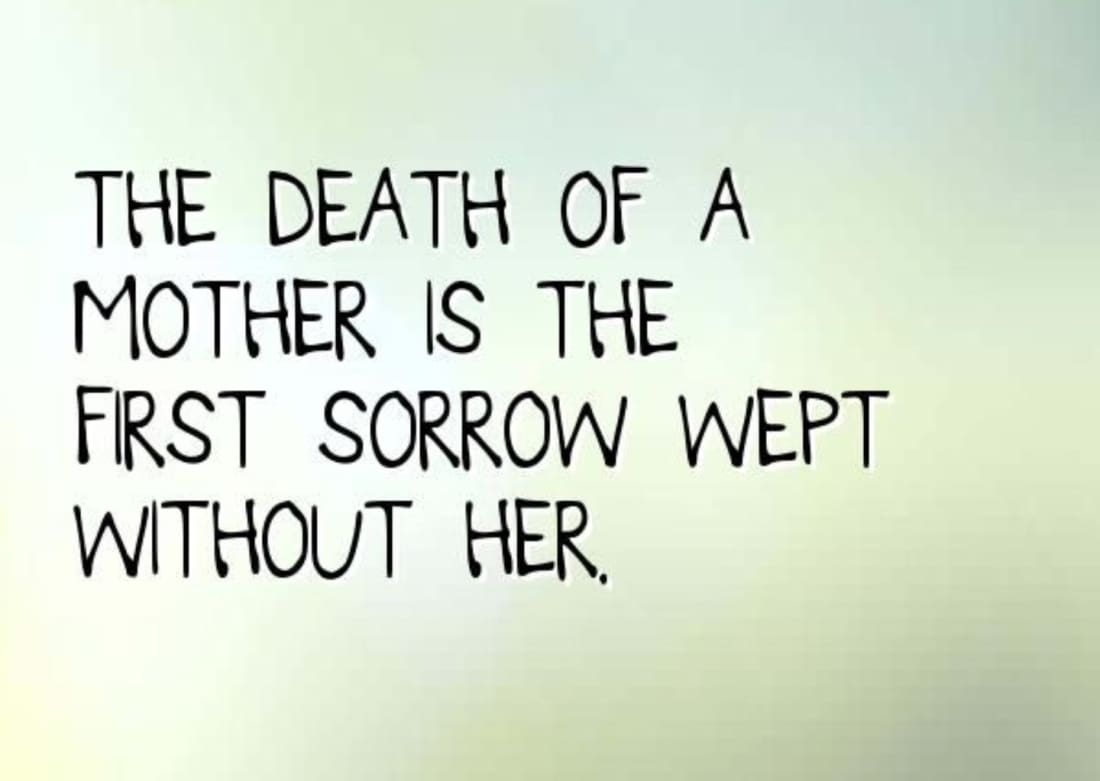 I think there is also something about losing your mom that is different, at least for me. The mother/child relationship is extraordinary and unlike any other.
I also have to process the loss of my own mother through the lens of someone who has an incurable cancer.  If it was this hard for me to lose my own mother when I was 45, how could my young children even begin to face a fear of losing me? It makes me fight harder – for my health and for a cure.
At the times when I am feeling the most fragile, I try to remind myself that I have two guardian angels now watching out for me.  That they are now together, without pain – although undoubtedly still arguing about who gets to use their one pair of reading glasses (although you gotta think heaven has enough reading glasses for everyone, right??).
The world works in ways that we will never understand.  Things that make no sense at all still happen…the loss of a child, the loss of a parent, the loss of a home, the loss of a marriage or the loss of the confidence that old age is guaranteed to you, even though you are only 42 years old.
I try now to not take things for granted.  I try to find perspective in the many challenges that have been thrown our way.  I try to remember the positive and to find the silver linings.  I try to make a difference for cancer patients and their families. Some days are easier than others.
I do believe I was MEANT to buy that book on that day.…that it was my mother's way of telling me I will feel them around me, even if they can't physically be beside me. That, if I am, by the strictest of definitions, an "orphan", they will be guarding & watching me each day.
And so that I would always know …
"If I'm still her small babe or all the way grown, her promise to me is that I'm never alone."